POKEMON GO is a real boom. The Nintendo's augmented reality game is a worldwide phenomenon with unprecedented success, and whose numbers are somewhat overwhelming: according to the latest publications, after the official release of the game, quotes from Nintendo on the stock shot up 50 % market share, earning around 10,000 million euros in a few weeks. In addition, the game is already competing in some countries in user numbers and hours of daily use, with giants like Twitter, Whatsapp or Tinder. And the game has not yet been officially launched in most countries … what will happen when this happens?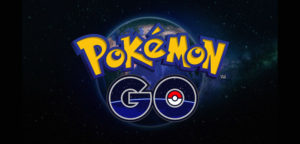 Pokemon GO & Augmented Reality's Success
The real secret of Pokemon GO's success is the use of augmented reality technology that is destined to revolutionize the way we interact with the real world in the near future. Augmented reality allows you to merge in an interactive way, the real world with the virtual world and immerses the user in a "magical experience" where there are virtually no limits. It is for this reason that the interest of users in this technology, has soared dramatically in recent months coinciding with the release of Pokemon GO, as we see in these graphs on trends searches from Google Trends worldwide. Augmented reality is here to stay.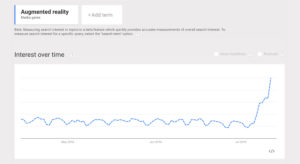 Augmented reality is THE FUTURE OF MOBILE GAMES
Viewing the graphs above, it is undeniable that augmented reality is what consumers demand today. That is why the gaming industry in general and mobile games in particular will have to progressively implement this technology in upcoming releases, to meet this enormous latent demand. The the player is no longer content to play in an unreal world, but now wants to be part of the game, be protagonist, and locate the game in their own reality.